Manning Cemetery Photographs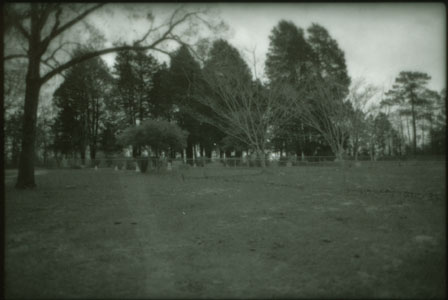 Manning Cemetery 1986 Survey Information
Site No.: Z-1171
Name: Manning Cemetery

Date: 1900

Town: Manning
Condition: Good; chainlink fence surrounding the cemetery

Description: Graves marked with engraved stones, some up-ended field stones, some small markers with a metal plaque on top with a name and/or date, a few handmande concrete markers, a few swept and mounded graves, some Woodman of theWorld markers; branched alley of junipers — very large; sanctuary outside of fenced area; appears to have been a segregated cemetery, two smaller sections fenced without any markers.
Significance: Historic cemetery; graves date back to 1901.