J. H. Graham Cemetery 1986 Survey Information
Site No.: Z-1185
Address: Near Lake Sam Rayburn
Name: J. H. Graham Cemetery
Date: 1830s
Town: Zavalla, near
Block: Graham Survey
Condition: Fair; cemetery should be fenced.
Description: An 19th century historic cemetery on John H. Graham league.  The area has been disturbed by forest growth, railroad, and highway construction.  Six definite grave sites have been located; one more may also be present.  Three headstones, a large weathered rock with J. H. Graham, and two others that are large but not inscribed, and four rocks acting as foot stones are evident.  The Graham headstone is weathered and difficult to read.  It seems to read b. July 1785, d. 1838.  The death date is not clear at all, and could be another year during the 1830s.
Significance: John Graham was granted a league and 1/4 in southern Angelina County by the Mexican Government in 1835.  Graham is therefore, one of the first settlers in the county.  The Graham home site is believed to be in the near vicinity of the cemetery, however, it has not been located.  The site has been previously surveyed by the National Forest Service and has a Texas archeological designation.  That information is not included herein.  The site is located in heavy forest growth, in a wilderness area of the National Forest.  [1986 Notes;  Roll 2 Frames 1 through 21]
Photographs:  Selected additional images below.
#1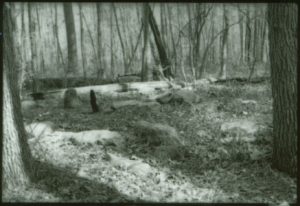 #7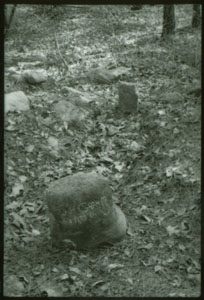 #9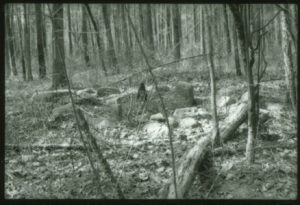 #12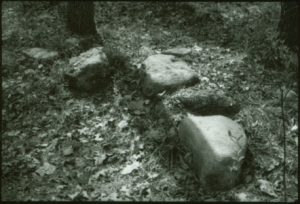 #15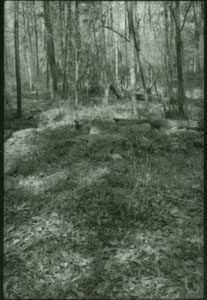 #17